Welcome to the site La Ganière, gites dans le Gard
"La Ganière, gites dans le Gard has been highly recommended by Zoover visitors"
Let's start with introductions. We are Detmer and Marianne Grilk and we are fulfilling our life-long dream with La Ganière. September 2008 we bought this lovely spacious home with an apartment in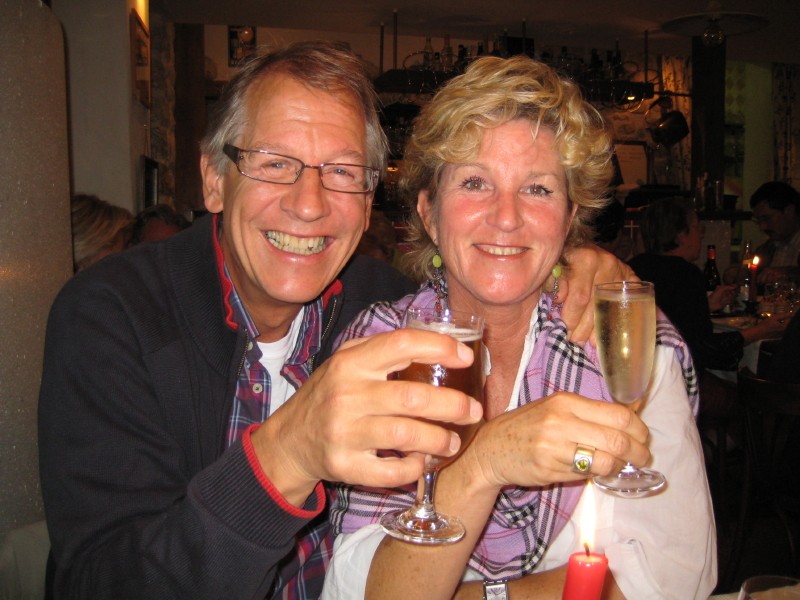 the village of Gagnières. The property is situated on the flanks of France's most beautiful nature reserve, the Cevennes in the Gard, which is part of Languedoc-Roussillon and the South of the Ardeche
Our hollidayhome is on the outskirts of the village of Gagnières and gets its name from the river La Ganière, flowing close-by. The building is detached and is surrounded by a fenced-in garden of some 1250 square meters; it boasts a spacious swimming pool and offers marvellous views on the Cevennes. The bakery shop and some restaurants are just an easy stroll away and a major supermarket takes five minutes by car. All year long we can offer you for rent one villa (Domaine) housing up 13 to 14 persons or a apartment (La Grande) housing up eight to ten persons, and a smaller apartment (La Petite) with a maximum of four persons.
What will you find in the region? The
Cevennes
and South Ardeche offer a good combination of nature, culture and sporting activities. There are excellent tracks to be walked with lots of opportunities to go for a swim in the crystal clear waters of our many rivers, so bring your swimming trunks! For those of you more adventurous, you can go rafting, canoeing, kayaking.
Vallon-Pont-d'Arc can be reached in 30 minutes. There are tens of castles and museums to be visited in the vicinity and let's not forget beautiful old townships, villages such as Barjac, St. Ambroix en Les Vans with weekly a brocante. There are plenty of activities for children to be undertaken in the Gard.
Gagnières is the perfect starting point for visits to such places in the
Provence
as
Avignon
, Nîmes,
and Uzès and in the Ardeche Labeaume, Balazuc and Vallon-Pont-d'Arc. The lovely
Mediterranean
is only one and a half hour drive by car!
We trust this site gives you a good impression of our home and surroundings. Should there be any questions, please do not hesitate to contact us by
mail
See you in Gagnières!